Once students have completed the work in their packets, they do not need to be sorted or organized in any way. Simply place student work in the scanner and Paper will organize it for you.
[VIDEO] 2.0 Scanning Completed Packets
For the full video tutorial playlist, please view here.
What to scan
Completed student work does not need to be sorted in any way before scanning.
A single scan batch can include:

student work from multiple curricula
student work from different packets in the same curricula
pages in different orientations (upside down, backwards)

Do not scan:

blank packets (e.g. the exit ticket for a student that was absent)
incomplete packets, if you expect the student to complete it later
work that is still stapled or clipped together
How to scan
If applicable, remove any staples or paper clips from packets before scanning.
If your scanner is off, press the power button to turn it on
Once your scanner is turned on, you will see the following message on the screen. Wave your ID sticker over the sensor on your scanner to log in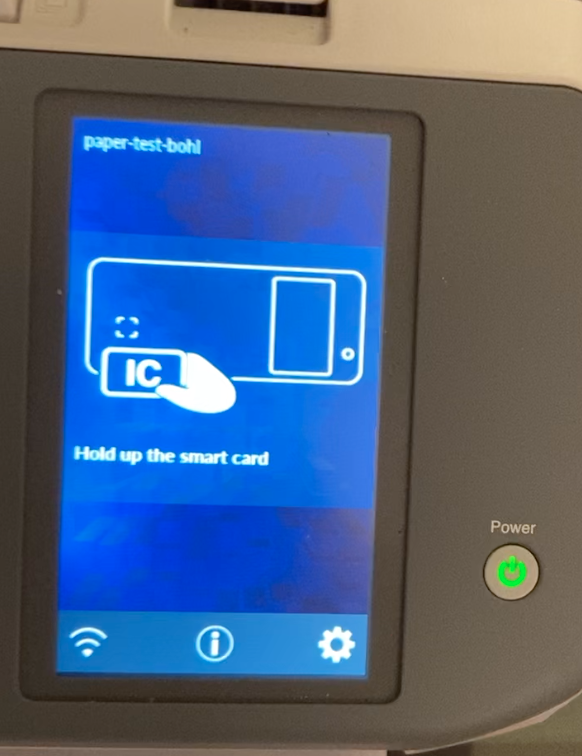 Then, place the papers into the top of the scanner (orientation does not matter), and press "Scan"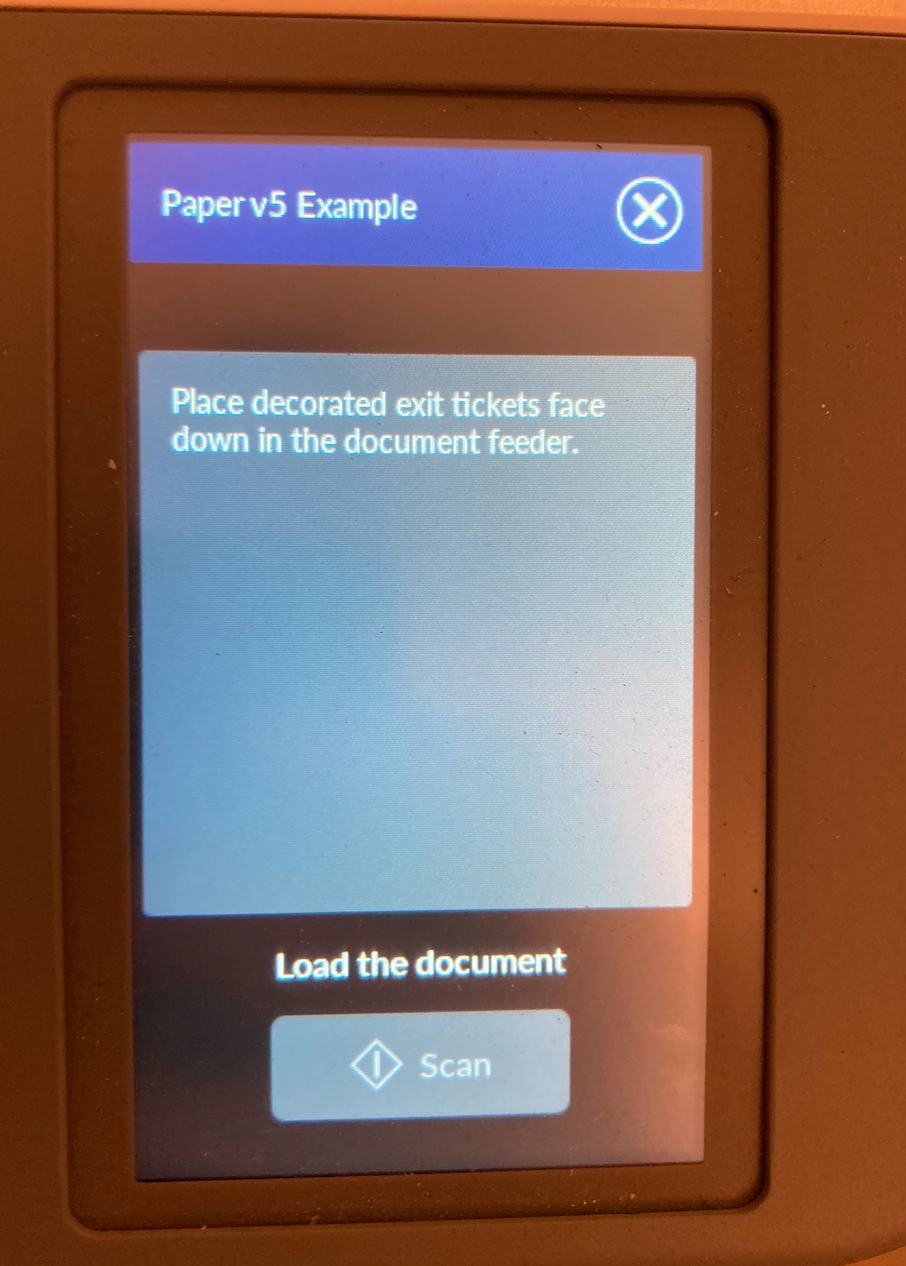 After scanning
You can check the scan log to see if there are any errors in your scans.
Once the work has been scanned to Paper, you can return work to students or dispose of it according to your schools' policies.