Below are some guidelines for creating a name for your packet:
The name should be descriptive in a way that people can understand.

Do not include the packet number as part of the name (this will be added in a later step).

For assessments, however, packet number and name may be the same or similar.

Do not include information that is already captured in the curriculum's name (e.g. grade, subject, region).

The name should be unique (e.g. for a two-day lesson, include "day 1" and "day 2" in the name to distinguish them).

Multi-day/multi-book IAs should be entered as a

single

packet (combined into one PDF)

.

Do not include the date of administration, since this information could change and/or vary by region or school.
See also: Packet Numbering Guidelines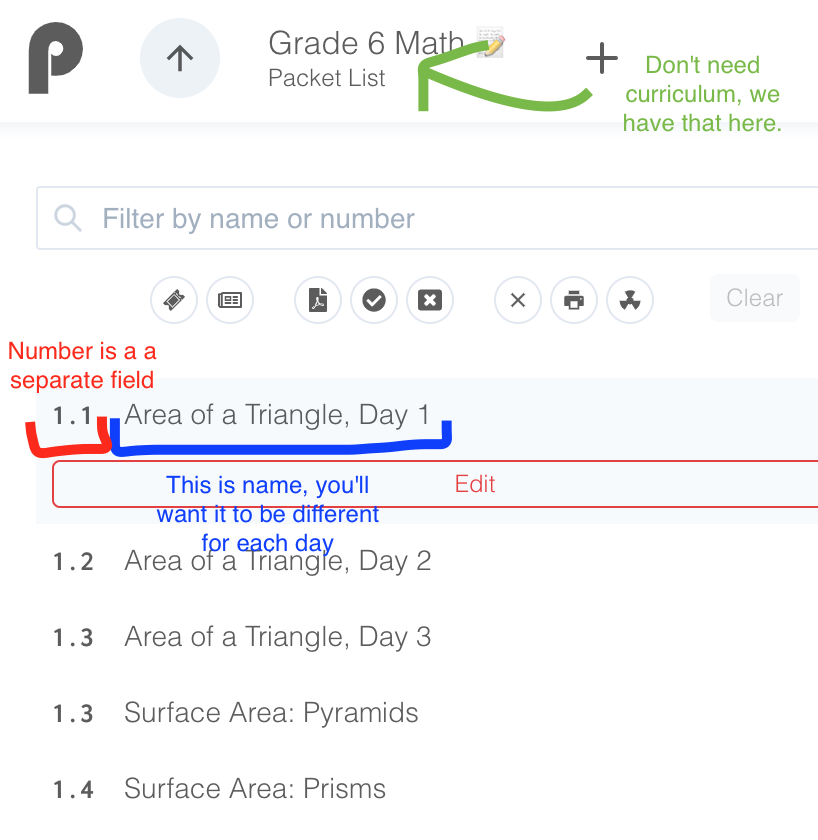 | | |
| --- | --- |
| Non-examples of packet names | Suggested packet names |
| PP Quiz Week 14 | Quiz: Linear Relationships |
| ELA.05.IAMS.N01.21-22.NJ | Interim Assessment 1 |
| ELA.05.IAMS.N01.21-22.NJ | IA1 Scratch Paper |
| Week 29 Info Quiz | SGI Info Quiz: [passage name] |
| Math Unit Assessment 4/8/20 | Unit Assessment: Systems of Equations |
| Unit 5, Lesson 1: Area of a Triangle | Intro: Finding Area of a Triangle |
| The Tyger [if a multi-day lesson] | The Tyger, Day 2 |