Packet View enables teachers to navigate between all students' work on a single assignment/packet.
Navigating the Packet View
The left pane displays a list of published packets for the curriculum that the teacher is currently viewing. To the right, the packet list includes the number of scans and percent of the teacher's students whose work has been scanned.
When a packet is selected, its name is highlighted and displayed at the top of the page. A list of students who were assigned the packet appears in the middle pane and can be filtered or selected.
The "download full source" button also appears, which teachers can use to download a blank copy of the full PDF that was uploaded to create the packet.
When a student is selected, their name is highlighted and displayed at the top of the page, and their scanned work appears in the right panel.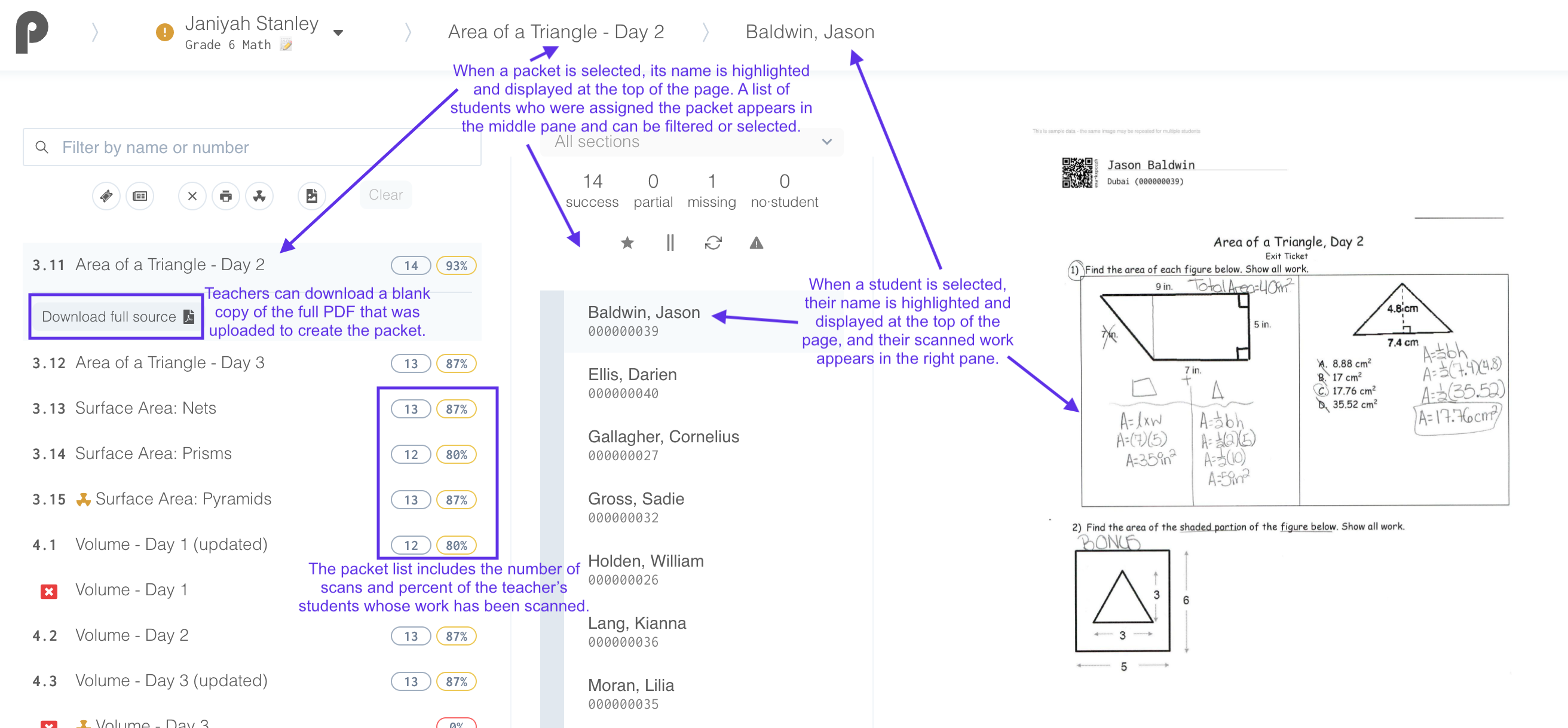 Filtering Packets
In packet view, teachers can filter by the packet type, the print status, the scan status, packet name or packet number. All of these filters are found in the lefthand panel of the packet view.
After tagging, teachers can also filter by tag. This enables teachers to group student work by their level of understanding, such as when they are planning small group instruction.